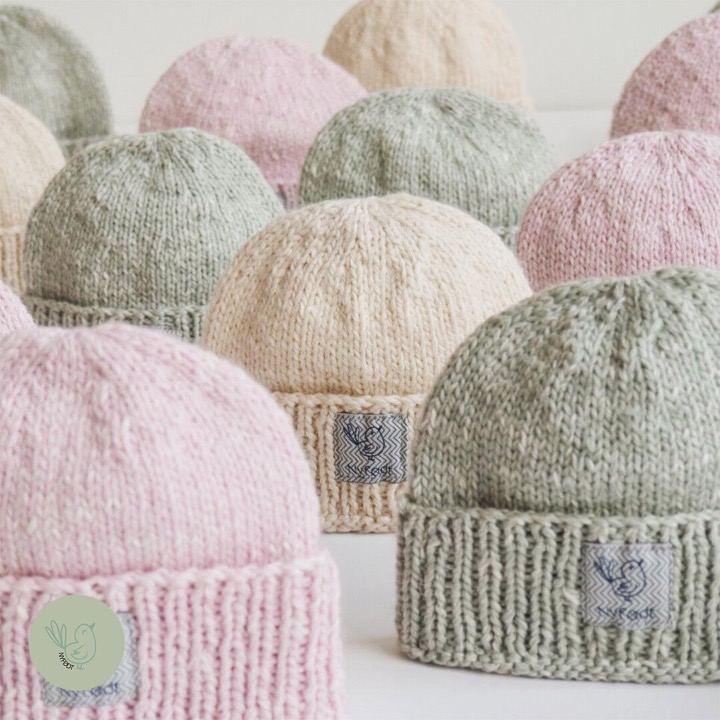 Who are you? What is your experience and educational background?
My name is Ilja Jansen and I am 30 years old. I studied 'Fashion & Management' at the Amsterdam Fashion Institute (AMFI) and I am specialized in Product Manager/Buyer for children's, women's and men's clothing. During this study I was an intern as product merchandiser at a buying office in China where I saw and learned all the ins and out of the garment production side. As student I worked for seven years in a children's clothing store where my love for baby and children's clothes originated. After my educations I worked as product manager assistent for baby clothes at a big retail chain. So baby clothes and accessories is really my number one love.
What convinced you to choose for Solid?
First of all the ethical story behind Solid, how they produce fair trade, on a small scale, with low MOQ's to develop unique, limited edition pieces of a high quality. I really believe that the world needs fairness and kindness and that we can have beautiful and useful products that is made in a fair way. So all links in the chain benefit from it, from the maker to the end user, it's not all about profit.
Which Solid product sells best in your store?
Our natural and as I call it vintage green colored striped blanket 'Rune' with round edges and the super soft and warm hand knitted baby gloves 'Kari'.
Do you have a favourite piece from the collection?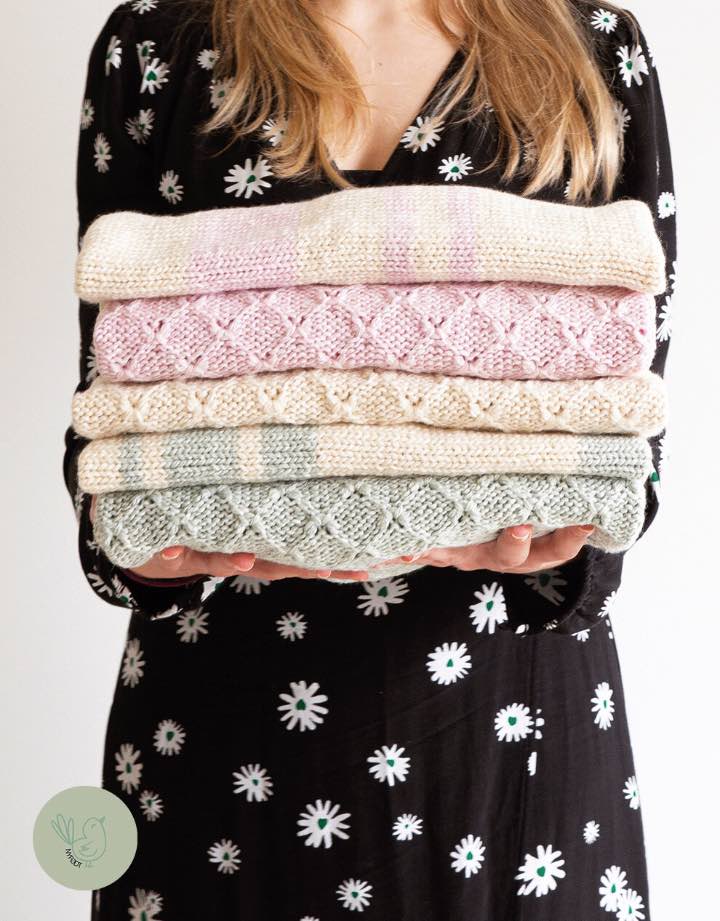 It is hard to choose, but my personal favourites are the blanket with a diamand pattern 'Reidun' in the natural colour and the baby gloves 'Kari'.
What inspires you? 
I really like peace and quiet, preferably in the nature. The ever-existing movement really inspires me, living in the moment but at the same time dreaming away.
How did you develop your brand and products?
Well, it's been a relatively long road with a lot of trial and error. The most time-consuming process was the search for the right supplier. Someone who shares our vision and complies with our demands, like high quality and clear communication. By going further and further in the process and testing a lot of articles, we came to our current collection.
What is the meaning behind the name Nyfødt?
Nyfødt means 'newborn' in Norwegian. For me, Scandinavia and more specifically Norway symbolise purity, coziness and love for all things in the world. That is exactly what I want to communicate with our label.
Tell us more about Nyfødt:
Nyfødt baby essentials was created because I wanted to gift a stylish, original and eco-friendly baby wrap to a newborn. I wanted it to be special because this kind of blanket has an emotional value for the baby and will possibly be passed on to her/his sisters or brothers or to the next generation. I couldn't find the kind of baby wrap that I had envisioned in my mind. This, combined with my passion and experience in textiles, baby and children's clothing and interior design was the trigger to create Nyfødt baby essentials.
When did you first become interested in sustainability?
Already during the time I was studying, I became interested in sustainability. Sustainability should be normal, the standard.
Do you have a morning routine? If so, what is it you do to set yourself up for the day ahead?
Taking the time to eat a delicious breakfast. The best breakfast for me is a tasty bowl of quark with warm red fruits, oatmeal, melted dark chocolate and a big cup of tea. The best moment of the day is peacefully starting it!
How do you remain grounded?
That would be because of my down-to-earth mentality, my ability to put things into perspective and my sense of humour!
What's the biggest barrier you've faced to succeed as a socially conscious business?
One of the biggest barriers of small, socially conscious businesses like ours are finding the right supplier and the prices. Consumers are in general used to small prices and are not so familiar with the cost price of items. The true costs are not well known.
Why did you pick the yarn you have chosen to work with?
We chose this yarn because it is soft, but also tough. It is not too tender because it is a relatively thick yarn, twined with a white Peruvian cotton thread.
What are some things you do for fun?
I like aperitifs, you can really wake me up for a good aperitifs with drinks and bites. Besides that, I love to play boardgames like 1000 bombs and grenades (my new favourite) but also to take part in water sports activities. I like quit moments but also to be busy and spending time with a small group of friends and family!
Who would you love to see in Nyfødt ?
That's easy, all (newborn) babies!