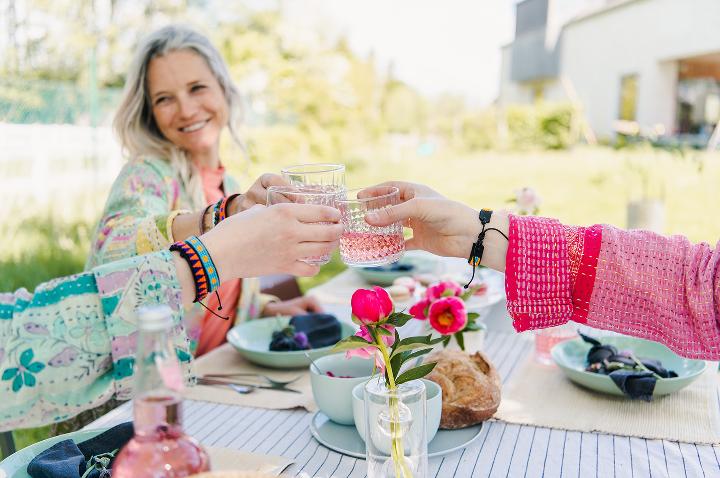 Summer lures us outside to lounge, sunbathe and picnic. For bike rides and gardening.
Find a different way to explore the area. Open Google Maps to enjoy a top view from your neighbourhood and select a forest or green zone you don't know yet. You have the perfect location for your picnic!
Pack up some rose lemonade or homemade ice tea and make this baklava to accompany your drinks:
Baklava
700 g of nuts, ground or crushed
2 pinches of cinnamon
filo pastry
250 g melted butter
500 g sugar
1 lemon
2 ts rose water
125 g pistachio nuts
Mix up the ground nuts and the cinnamon.
Put three layers of filo pastry on top of each other in an oven tray. Put some melted butter on each layer.

Add half of the nut mixture. 

Repeat the filo pastry layers and add the rest of the nuts. End with three layers of pastry.

Bake the baklava until golden brown.

Meanwhile, make a syrup of sugar, 3 dl water and lemon juice. Add the rose water when the sugar has dissolved. Pour over the still hot baklava so the syrup can soak through.

Sprinkle some pistachios on top and cut up in small portions for your picnic.

Don't forget to take some napkins because this delicacy can be a bit sticky!
Put all your goodies into one of our practical baskets and add one of our plaids for some comfortable seating. Click here to find your favourite one.
And you're off!