Tracey scarves are sustainable and fair. Every thread, every yarn, every step of the process is scrutinised to meet our high standards at Tales by Solid.
1. Conscious choice for Alpaca wool
Not only is baby alpaca wool a local product in Peru - and non itchy but super soft! -, it is also a sustainable choice. With their softly padded hooves and highly effective eating and drinking habits, alpacas are well adapted to life in the highlands of Peru. Since they are bred locally, the choice for alpaca fibres gives a great boost to the local economy. The locally sourced wool then goes to Michell's mill, a Peruvian employer who delivers great work meanwhile providing work and wages for over a thousand families.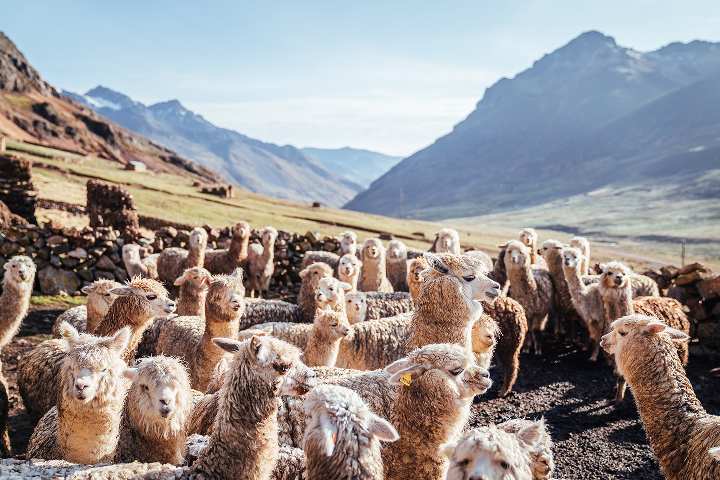 2. Knitting
Once we have our fine baby alpaca wool yarn, the knitting can begin. This next step in our production is also done in Peru. The scarves are hand knitted at our workshop in Ayacucho, Peru. Knitting Tracey scarves locally means that we can provide employment for women and teach them new skills. Some knitting moms choose to work from home. Others go to our local workshops. A third group is employed in prison. The main reason women are incarcerated is because they were involved in drug-trafficking. Unfortunately many single moms still consider this their only option to survive and provide for their family. By teaching them new skills in prison we strive to give them a better future.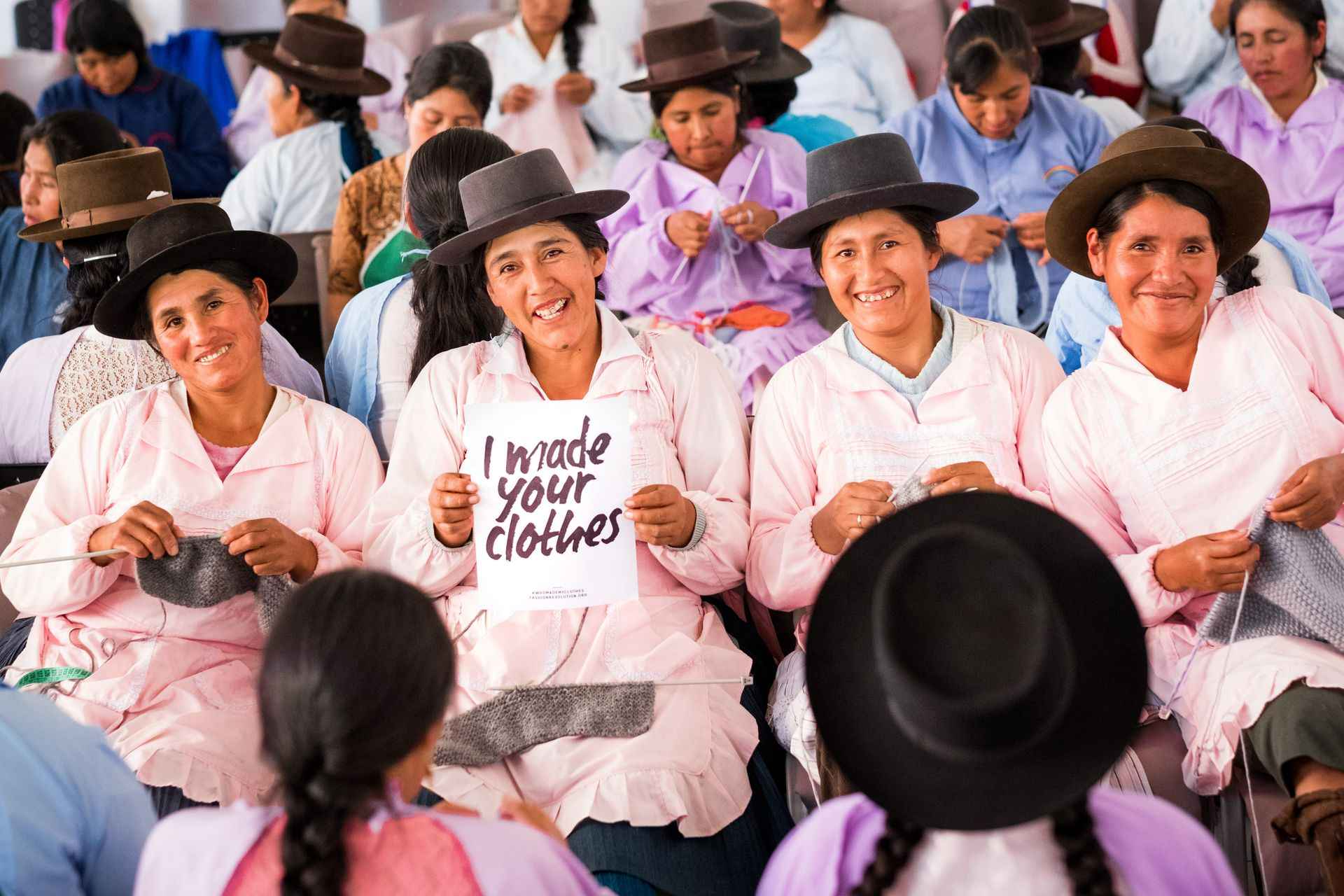 3. Control, Labelling and packaging
The last two steps before shipment are also carefully thought through by Solid, the organisation behind Tales by Solid. After a scrutinous quality control the Tracey scarves are labelled, still in Peru. Every scarf is checked three times over, before it is considered good to go. We are phasing out plastic in favour of biodegradable packaging and we take care of packing economically, fitting in as many scarves as possible.
4. Tracey and you
We share this story because we want you to know that wearing Tracey feels good in every way.  
We consider Tracey to be the stuff dreams are made of…not only because of the super soft fabric, but also because women can move ahead thanks to your Tracey purchase! Please share the story, share the warmth!