A look behind the scenes at Solid. We proudly present you: Martha, the general manager of our knitting workshop in Ayacucho, Peru.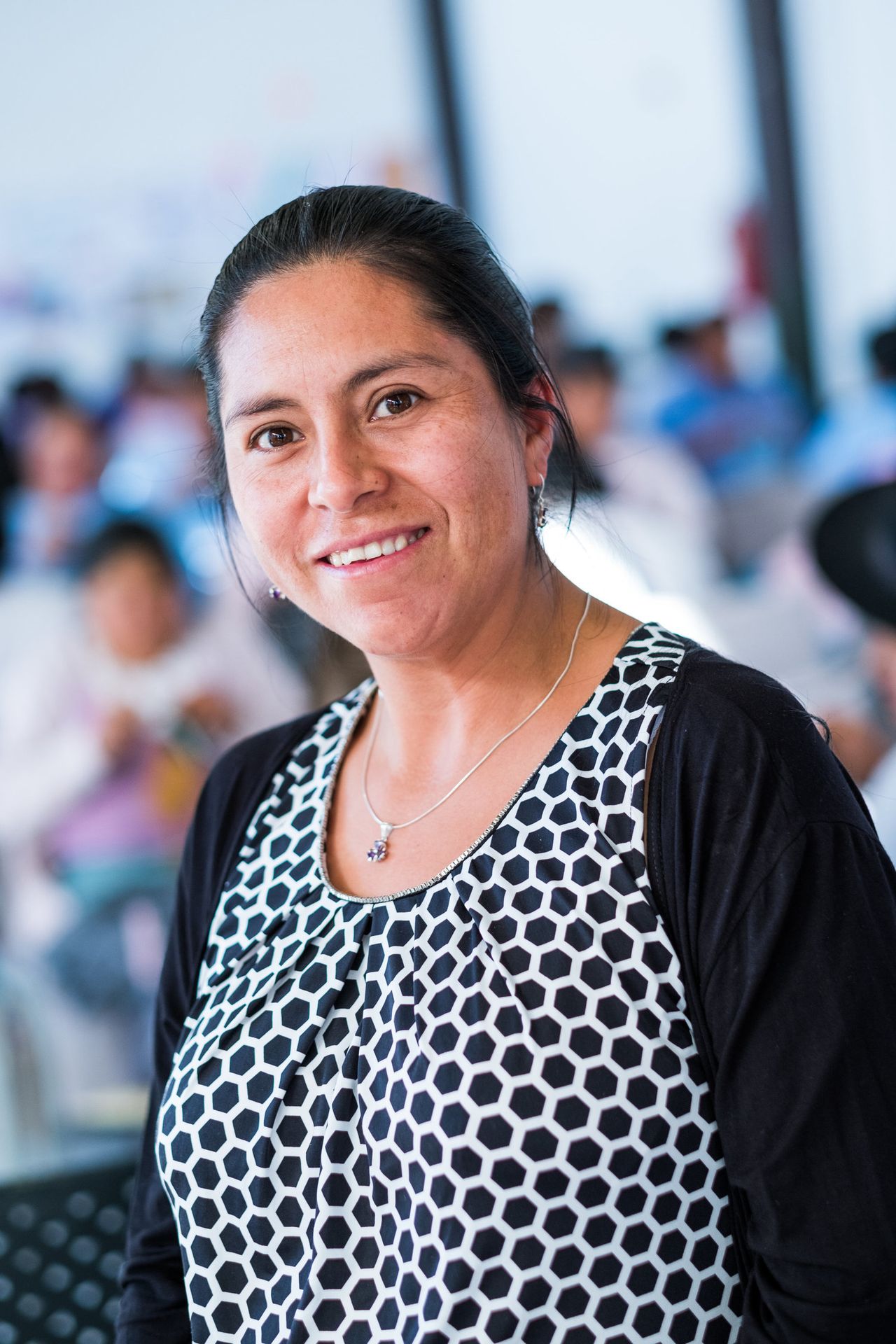 Hola, Martha, can you tell us something about your background and education?
 I studied economy and have a Master in Agribusiness Administration. Certified as Facilitator of CEFE methodology (Competency Based Economies Through Formation of Entrepreneurs. I have a universitary diploma as facilitator in Entrepreneurship Methodology for Rural and Indigenous Peoples of the university Americas. I also have 18 years of work experience of which 12 years with Solid Perú.
I have experience in:
o Facilitating business processes and strengthening the capacities of rural producers in production chains and value chains. 
o Elaborating productive projects, R&D (business opportunity/investment and in productive chains).
o Elaborating and executing business plans. 
o Facilitating programs for strengtening the capacity of young people and rural producers, with the latter using the andragogy approach.
o Direction and management of business units.
o Proposing and designing strategies that allow continuous improvement and efficiency.
Why do you like working at Solid?
I like working for Solid because I have the opportunity to propose strategies, ideas and actions aimed at contributing to improving the living conditions of women and disadvantaged groups. In this way I can contribute in my own region which has suffered a lot in the past. I feel that I have the support and trust of the Belgian team, which motivates me to continue looking for strategies to improve the management of our knitting workshop, Manta, in Ayacucho, Peru.

What do you hope to achieve?
To contribute to the workshop's sustainable growth, to provide opportunities to our knitting mothers, so that they can have a dignified job. And as a result, their children can have a dignified life, access to services such as quality education, health services and count on support to strengthen their social skills in order to be empowered and overcome extreme poverty.
Martha, what do you like in your work at the knitting workshop of Solid?
I like it when I can establish new friendships, organize activities and manage ventures, it makes me very happy. Having challenges motivate me. I am always happy and feel satisfied when I achieve some goals/objectives and overcome difficulties. I see difficulties as learning processes, and they give me new challenges.
It gives me great joy to talk with the knitting moms in the workshop and to joke with them in Quechua.


Some short questions for a quick answer for you :
Solid : How do you see yourself in 10 years?
With much more wrinkles.
Solid: What is Solid for you in 2 words?
Growth and independence.
Solid: What's the best movie you've seen?..
La vita è bella.
Solid: Which book you would recommend to anyone?
The Secret by Rhonda Byrne.
Solid: What do you really like?
Going out with my daughters and my partner
Solid: Where do you spend most of your money on?
My family's food, my girls' education, family vacations and building my house.
Solid: What is your favorite food?
Ceviche and ají de gallina, which is  Peruvian spicy cream chicken.
Thank you, Martha, for this interview and giving us us a glimpse into your personality and your life. Thank you for all your efforts for the knitting moms and our workshop!