My name is Yoselyn Gomez Flores. I am 16 years old and I live with my parents and brothers in Manallasacc. I participated in the Jovem project. Initially, I was afraid to participate, but little by little I became more confident and was more at ease interacting with the other students. I learned many things about personal development, how to take steps forward and how to manage a business. When working on my business plan, I chose to raise hens. Because during our group business at school, of raising hens, I noticed it was profitable and not that time-consuming. It allows me to continue my studies. The team of Jovem was such a great support! But also, in moments of doubt, my parents stood behind me. Together we constructed the shed, using local materials. In December 50 hens arrived. Now I feel proud of what I have achieved.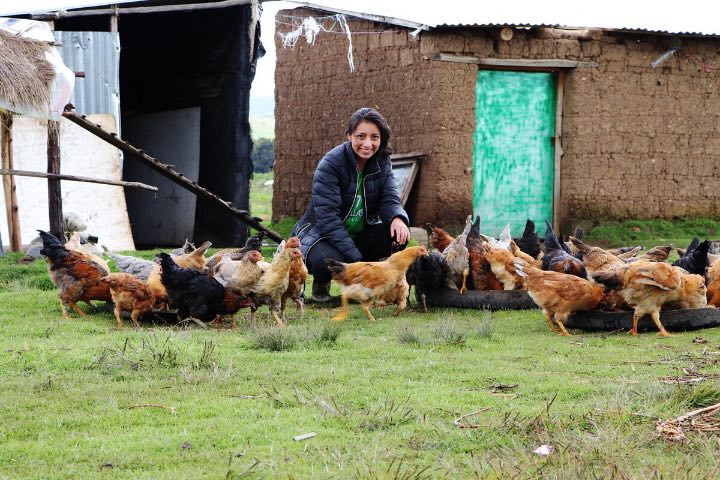 I have two dreams: to expand my business and to study Veterinary Medicine at the University.
I advise all the youngsters in my village to participate in the Jovem project and to become young entrepreneurs. Because having your own business, enables you to generate your own income, make you own choices and continue your education. Many of our parents sometimes lack resources to support us. Entrepreneurship helps achieving our dreams! When I started, we had a small auditorium and we shared a dormitory with 10 girls. Despite these constraints we were happy to participate in the project. Now, thanks to the support of important sponsors, the students have a beautiful modern auditorium and comfortable dormitories.