This week we talk about Women's day. In the context of Peru, we would like to highlight two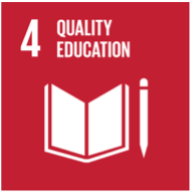 SDG's that are equally important to us today: Quality Education (SDG4) and Gender Equality (SDG5). Education for girls and women is of vital importance to attain the goal of an equal society. Peru ranks 79th on the 2019 UN Gender Inequality Index[1], which is not bad, but this also means that there is plenty of room for further development. Girls and women suffer from higher illiteracy rates than boys and men. Illiteracy among women in rural areas is 33.7% in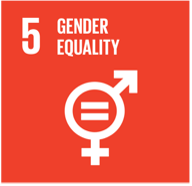 comparison to 10.9% of men. In urban areas, where 7.4% of women and 2.4% of men are illiterate, women still face unequal opportunities in education. 
Improvements have certainly been made in Peru in recent years. The Peruvian government has approved the National Policy on Gender Equality in 2019 and in 2017, the government had already approved a new national curriculum, with topics of women equality, LGBTQI- , sexual and reproductive rights, despite heavy protest from conservative groups[2]. But making policies is one thing, implementing them, is another. A study from 2018[3] shows that unfortunately, sexual education or talking about gender issues is often neglected or cast aside to talk about other problematics like drug abuse. Although there has been a lot of progress in Peru during recent years, too many young girls still face (sexual) violence, discrimination and are in general treated differently than the boys. And that is why International Women's Day is so important: to raise awareness and to challenge the gender inequality that women around the world face. 
Raquel is a knitter at Manta, Solid's knitting workshop. She has been working various jobs since she was 13 years old and had to drop out of school at 18. She has always regretted not finishing  high school because she loved studying. When she was younger, she supported her parents and siblings with the money she earned, and when she got married, she took care of her own family. It was difficult for her to enroll her daughter in school or look for a job, because when filling in any application, she was always confronted with the fact that she did not finish high school.
The past 3 years, Raquel has worked as a knitter at Manta. When she heard of the opportunity to take classes to obtain her degree*, she immediately signed up. Luckily, her family was very supportive and encouraged her along the way. It was not easy, because she had to go to class before work and finish her homework late at night. But she did it and got her diploma. Now she can help her own daughter with her schoolwork. She is grateful for the opportunity she got from Solid and embraced it fully. Raquel encourages her daughter and all other girls to finish school, because she realizes how important that is.
*In partnership with a local adult education program, Solid makes it possible for knitters to obtain their primary or high school degree, at the workshop, before working hours, free of charge.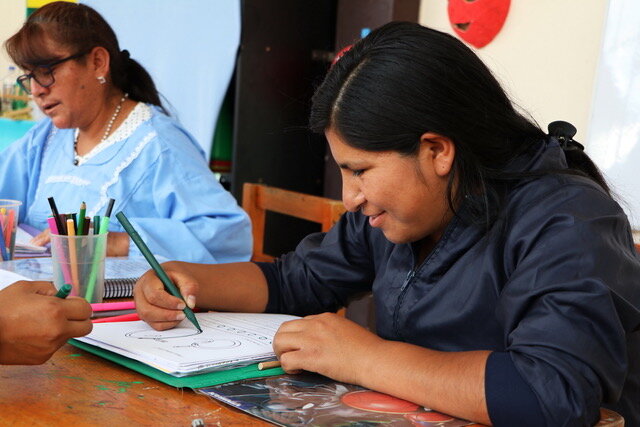 Just like Raquel, Reyna also didn't finish her studies. She dropped out in the third grade of primary school but took up classes again, at Manta, in her thirties. She had dropped out because her parents could not afford to send every one of their children to school and she felt that school was more for boys. After dropping out, she worked different jobs to help her family besides the chores at home. Reyna had always dreamed of finishing school, so when the opportunity came, she enrolled in the Manta school program. She is, rightly, very proud of what she is doing and encourages other knitting moms to do so as well.
These women felt that education was an opportunity for personal growth and they seized it with both hands, when it came on their path, even many years later. They regret that they didn't finish school when they were younger but had to adapt to the struggles their family lived. Motivated to overcome this threshold, they were willing to put in a lot of effort to obtain it anyway, even when they had a family, a job and a household.  These women prove that there is no age limit to going to school, and that with dedication and hard work, anything is possible.
"A quality education has the power to transform societies in a single generation, provide children with the protection they need from the hazards of poverty, labor exploitation and disease, and given them the knowledge, skills, and confidence to reach their full potential."
― Audrey Hepburn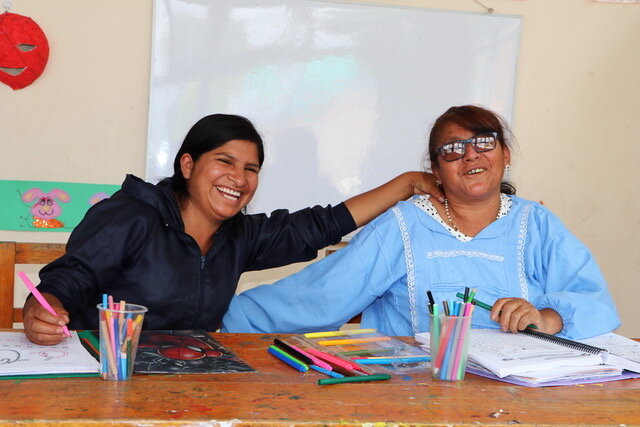 Written by Cato Franqui - volunteer at Solid
[1] http://hdr.undp.org/en/content/gender-inequality-index-gii
[2] https://campaignforeducation.org/en/2017/07/10/civil-society-fights-back-following-moves-by-conservative-groups-to-eliminate-gender-equality-from-peruvian-education-curriculum/
[3] https://journals.plos.org/plosone/article?id=10.1371/journal.pone.0200513