At SOLID CRAFTS we want every woman to know that she matters and that she can make a difference.
In our Indian workshop 'Paces crafts', we noticed among our artisans that the individual progress they make often seems insignificant to them. Many women feel powerless and believe they are too small to make a difference. It is so easy to get discouraged because of everything that seems to be working against women rising. And therefore, we believe it's crucial to celebrate every little step towards a more inclusive world where women can participate as empowered equals. It is when we bring our artisans together to share their personal experiences that something magical happens: They suddenly realize that - all together - they actually ARE making a difference. Because each and every artisan has a personal story of change to tell, and it is by making all this change visible that they can find the courage to proceed on their journey of female empowerment.
This woman's day, we want to give you a seat into our sharing-circle and enjoy some of the stories of the vulnerable but strong tribal women of Jharkhand we work with.

Hulashi: Speaking up to protect her right to work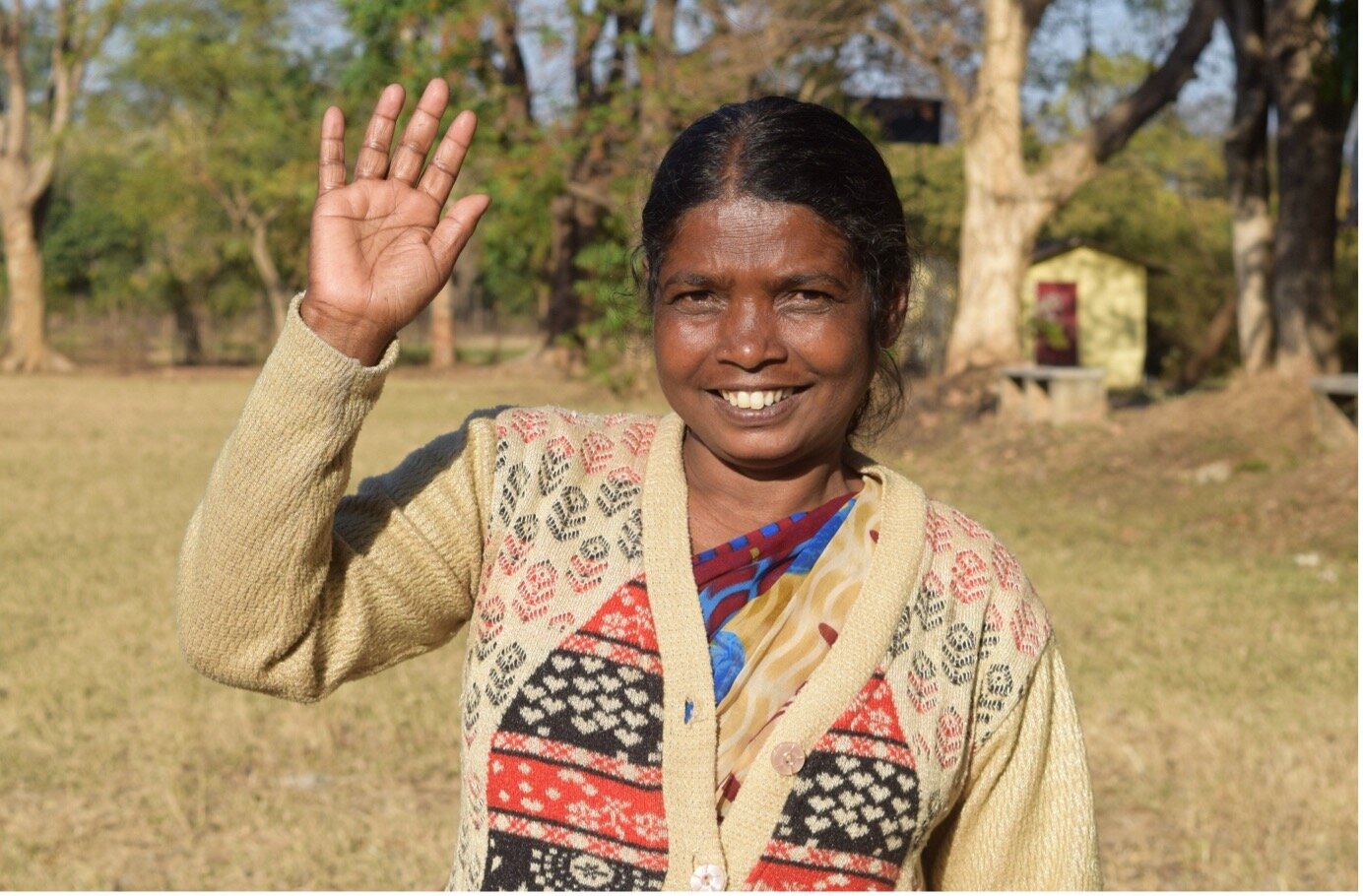 Before Hulashi joined our company, her home situation was bad. The mental health problems of her husband were a heavy load to carry all by herself. The difficulties with her husband escalated to the point where she started to think she was getting a troubled mind too. She felt depressed, restless, and confused. Luckily, things started shifting for her once she joined Paces Crafts. We could really see her transform into the calm, relaxed and talented woman she has become. Unfortunately, her husband did not support her at first. He did not like all the change, and he wanted her to stay at home, just like before. But Hulashi decided to choose for herself this time. She could feel all the positive change in herself happening and was not going to give up just like that. They had a heated argument about it, as her husband wanted her to quit. But she persisted and decided to protect her right to work. By making her own decision, without her husband's permission, she was breaking all the rules. But she knew it was the right choice, and not so much later her husband could see that too. He discovered how positively her employment was transforming her and he told her he had changed his mind. He started to support her in her work and asked her not to quit the job.

Nirmala : The power of a supportive community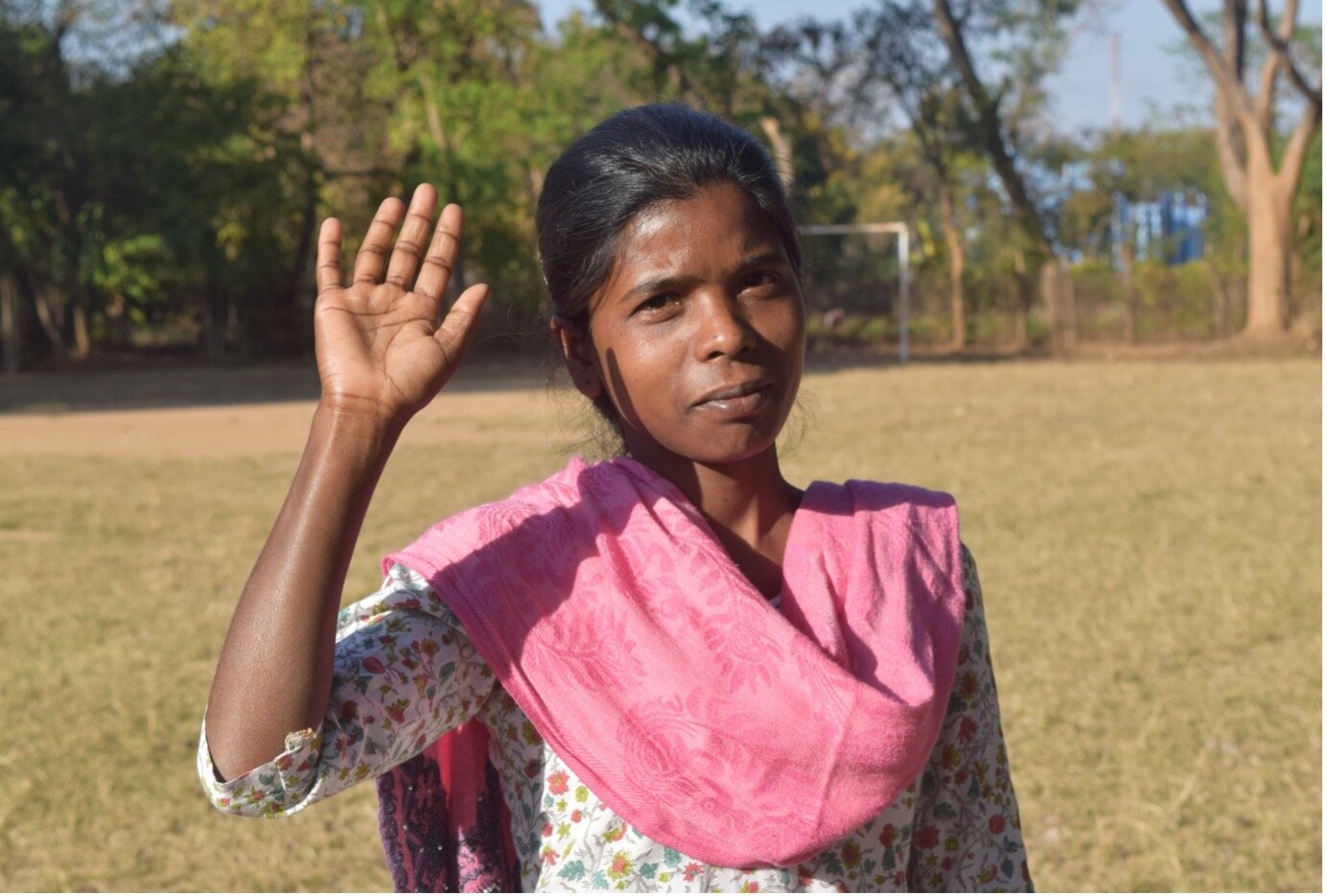 Nirmala was already a talented seamstress before she joined our company, but she was unable to find a suitable job. It was a very frustrating experience for her. She had invested with so much passion in developing her skills and still she was unemployed. Until one day her father became seriously ill, and her family had to borrow money for his treatment. She had no other choice but to go and work as a servant at other people's homes, in order to pay back the depts. This made her feel very unworthy and sad. As deep inside she knew she was a talented young woman that had so much more to offer. Despite her depression she kept on looking for a job as a seamstress. And when she finally found out about Paces Crafts, she immediately joined, and her life transformed. Nirmala tuned out to be very talented indeed. She works very precise and knows how to complete tasks exactly as instructed. She was even selected to train another seeming workshop, Paces collaborated with. She was so happy to get this opportunity and to share her talents with other women. Having a job where her talents are appreciated and recognized, really means a lot to her. From the day she joined the company she felt very welcomed and loved, which has transformed her experience of life completely.
Nirmala models how meaningful it is to have a supportive community where you can feel heard, seen and appreciated. When she shared her story, she was unable to finish it because it was such an emotional moment for her. She had not felt so heard and supported for a very long time. In the silence that followed, we saw tears welling up in everybody's eyes, because her testimonial was so vulnerable and so recognizable for all of us. And when Nirmala completed her story, the group felt more connected than ever before. Because something magical happens when we hold space for these shared emotions to be felt. It makes us realize that we are all in this together and it gives us the courage to proceed on this journey of empowerment. When we started the company about 5 years ago none of the women were aware of their own power to influence. And when we see them now, sharing their stories on the village stage, actively participating in meetings, or giving speeches to our international visitors, our hearts really sing. Because we know that we are really making a difference with the community we have built and the company that is growing.
 "If you think you are too small to make a difference, try sleeping with a mosquito" – Dalai Lama
We can only build a gender equal society when more women feel worthy and empowered enough to take ownership over their own lives. We need them to participate more actively on all levels of society. And this women's day we want to celebrate all the little steps that women worldwide are taking towards a more inclusive world. And we want all women to know that every baby step they take is meaningful and appreciated.  We can choose to seek out and celebrate Women's achievements. Collectively, we can all help create an inclusive world.
Written by Indra Cox - Paces Crafts