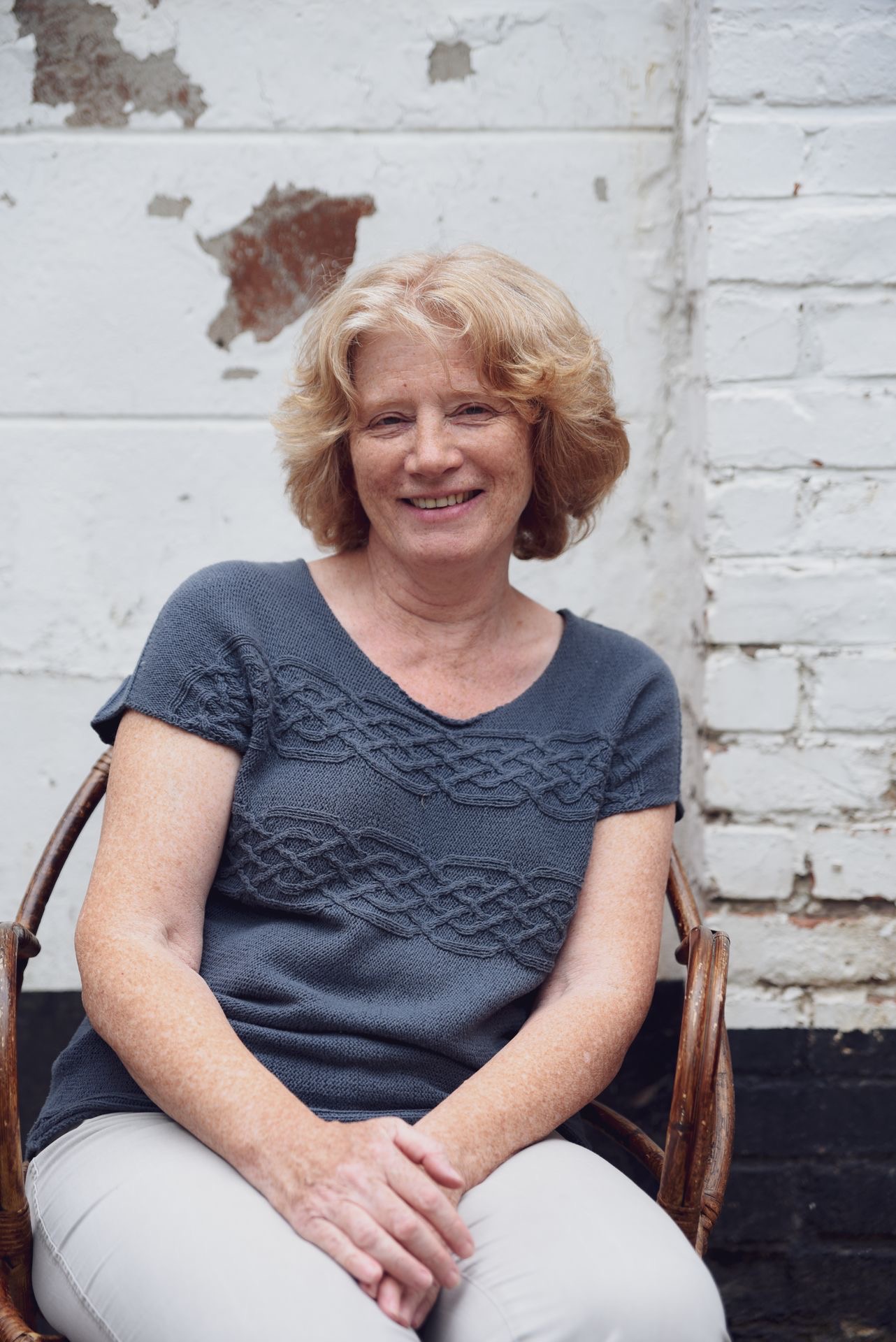 Jack-of-all-trades with a heart of gold
It promised to be a cold day, with a ray of sunshine every now and then. That was also the place where I was waiting for Ria. But I didn't really need the sunshine. With her big smile, she immediately showed the warmth she was radiating. A warmth that she is sharing with others for some years now behind the scenes of Solid Crafts. 
Ria got to know Solid through a friend who took her to a Solid pop-up sales. It was there that she discovered the beautifully woven clothes and home decor pieces. A craft that makes her heart skip a beat. After all, she has carried this craft with her for the biggest part of her life. Ria has been retired for a couple of years now but keeping still isn't for her. She fills her days with taking on a course in hand weaving, in the unique hand weaving studio of CVO Ghent. Seeing this craft reflected in the Solid's pieces gave her a warm feeling at once.
At the pop-up store of Solid, she also discovered the stories behind the different sewing and weaving workshops in Peru, India and Kenya. Soon after, she offered to volunteer for this cause. Today, Ria helps with the preparation of orders – the baskets from Kenya, the beautiful rugs, pillows and plaids from India and the hand-knitted Peruvian alpaca blankets -. She also finishes or adapts the deliveries, keeps the inventory up to date, … Wherever help is needed, Ria happily pitches in. A real Jack-of-all-trades and a big help for Solid.
written by Shamina Van der Vurst, also a Solid-volunteer